Little Dude's love CRUSH!ÂÂÂ 
Hook up your rad little rocker with the baddest starter drum kit around.
ÂÂ 
Includes 5 piece kit, hardware, cymbals, throne, stickbag and 6 pairs of sticks for $399.
ÂÂ 
Available in 20 and 22'' kick sizes
Our Alpha Series kits feature drums, hardware, cymbals, and six pair of sticks in a stick bag… everything you need to set up and play right out of the box! Features • Birch/Basswood shells • Ported resonant bass drum head • Complete kit includes: - Bass drum pedal - Hi hat stand - Straight cymbal stand - Snare stand - Throne - 14" hi hats & 16" crash ride - Stick bag and 6 pairs of sticks. BUY IT NOW TO PLACE YOUR ORDER]. IN MIDNIGHT BLUE . 5-piece drum kit with hardware & accessories 22" x 18" Bass Drum 14" x 5.5" Snare Drum 10" x 7" Tom 12" x 8" Tom 16" x 15" Floor Tom
BROUGHT TO YOU BY WILD BILLS DRUM SHOP OF TEXAS.
DRUMS WERE CLEANED , POLISHED AND TUNED; READY TO GO.CALL OR TEXT WILD BILL FOR AN APPOINTMENT 432-556-3015. This e-mail address is being protected from spambots. You need JavaScript enabled to view it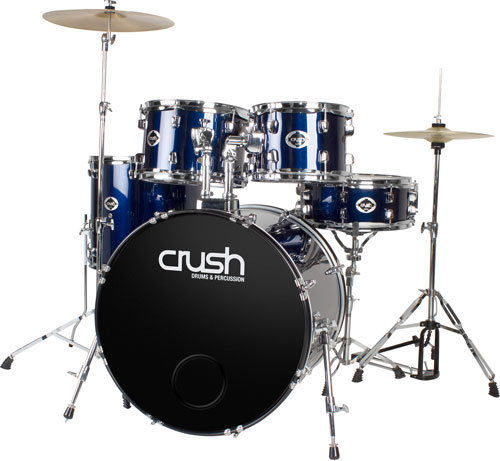 ÂÂÂÂÂ